Campaigns
In recent years there has been a major shift in the types of beverages packaged in cans
As brands diversify, so the format itself has adapted.
The 330ml can undoubtedly underpinned the rise in craft beers while sleek and slim cans are increasingly popular with premium brands for high quality wines, spirits, and mixers.
A natural progression in this development, is the perception of the can as a format which offers real prestige for premium brands, as well as performance and convenience. Reinforcing this message and helping brands to take advantage of the can's unique properties as well its environmental credentials is at the heart of what we do.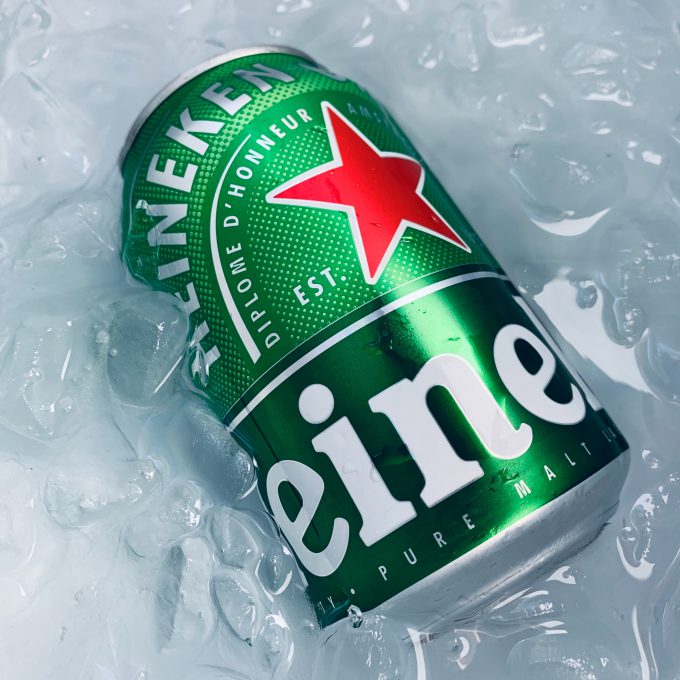 Virtual cocktail taste test
Once subject to a less than favourable reputation, canned cocktails have seen exponential growth in recent years.
Thanks in part to the craft beer revolution and an increase in at-home consumption, 2020 has seen an influx of creatively crafted, premium canned cocktails hit the market, and it's fair to say they've taken the nation by storm. And with demand growing at 10% per annum, canned cocktails have even been added to the basket of goods the U.K. statistics office uses to calculate inflation.
Canned cocktails allow the consumer to experiment and sample a wide range of bar quality combinations and innovative products at home or on the move.
What's more, all the hard work has been done for you, meaning there's no need to invest in multiple spirits and mixers to shake up your own delights.
But why has the can become the preferred choice for a whole host of premium brands and independent distillers revolutionising the ready-to-drink category? And just how good is this new breed of canned cocktails? We brought together five of the UK's leading drinks critics to find out.
Virtual wine taste test
To dispel a few myths and preconceptions and prove that wine in a can tastes great, we brought together five of the UK's leading wine critics for a Virtual Wine Taste Test.
The fact is that canned wine is fast becoming big business. The UK market is now worth more than £3.6 million – an annual increase of 125% to August 2019.
It follows the trend in the US where the category has seen exponential growth in the past five years. Not only is the US market now worth more than £53 million, last year over two hundred canned wines from all over the world flexed their muscles at the first annual International Canned Wine Competition held in California.
However, despite the clear environmental benefits cans offer and the many success stories of the growing category, the perception remains among some that wine in cans is in some way inferior.
But what did the experts think? Well, it's fair to say the reaction was unanimously positive – but don't just take our word for it – see for yourself:
Cocktail Week 2021
As a nation, we love cocktails, with 7 million Brits saying they are one of their favourite drinks according to research conducted by the Can Makers.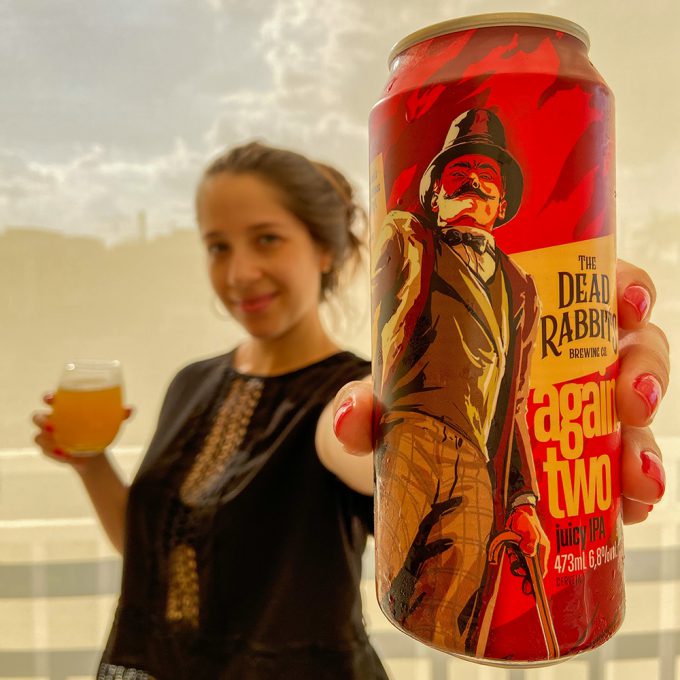 But with 13% of Brits attempting to make their own cocktails at home during lockdown, it turns out many of us are clueless on how to make the perfect tipple (41%).
The top cocktails Brits get the measures wrong for are a Negroni (88%), Old Fashioned (87%) and Daiquiri (87%).
To highlight the bar-quality of cocktails in cans and make sure more people are aware of the choice available, we teamed up with former World Class Bartender of the Year and Harrods Baccarat Bar manager, Cameron Attfield to deliver a far reaching broadcast media campaign.
Hear what Cameron had to say about cocktails and why buying them in a can makes life easier and is a positive choice for the environment.
Summer in a Can
To showcase the can's virtues, environmental credentials and the premium quality of many canned drinks now commonly available including wines, cocktails, seltzers and soft drinks, we joined forces with a UK network of established lifestyle bloggers and digital influencers, to deliver Summer in a Can.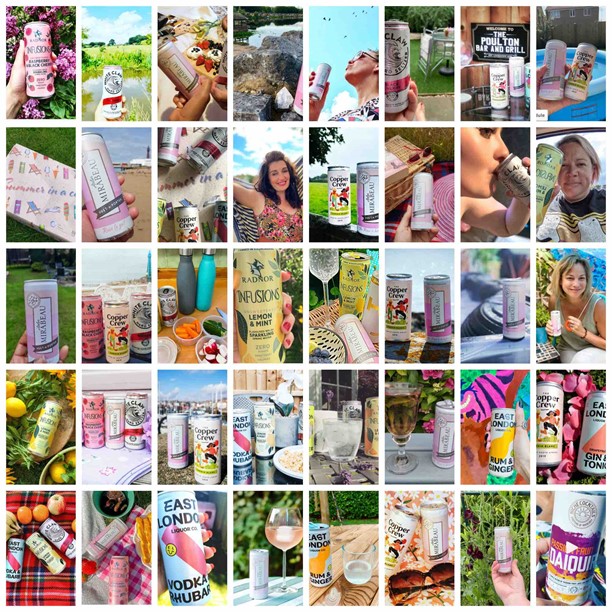 An attractively designed Summer in a can gift box packed with a selection of high quality samples was sent to selected influencers who were encouraged to post their images, videos and the reasons they love cans across three social media platforms.
The result reflected just how much consumers love cans, resulting in 2.4m impressions and more than 408,000 people actively engaging with the campaign, sharing or commenting upon our influencers posts.
The Rising Can
More than 75% of consumers said they would choose the beverage can in preference to other packaging formats, once they were aware of the can's sustainability benefits, according to a recent IPSOS survey and we know that canned alcoholic beverages have gained popularity among consumers as a convenient and portable format. But are people really aware of the increasingly wide variety of wines, cocktails and seltzers in cans on the market now, never mind the vast array of craft beers and contemporary soft drinks?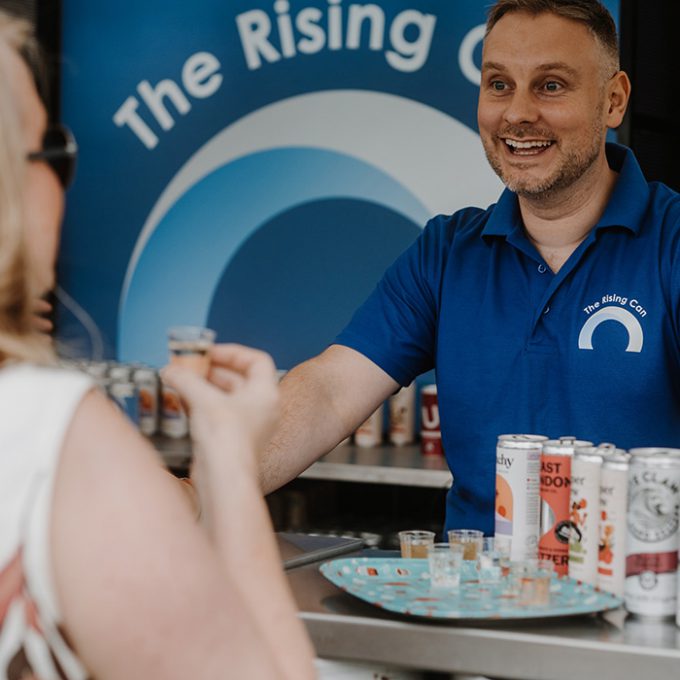 We went to Tatton Foodies Festival to find out. Offering a huge variety of the best alcoholic, 'low' and 'no' brands in cans, our bar, The Rising Can, was an instant hit. But don't just take our word for it…
See what the foodies thought after tasting wines from brands like The Copper Crew who launched exclusively in cans, as well as beers from the first ever brewery to can craft ale, Felinfoel – just two of the brands who helped to make The Rising Can a success and prove that consumers really do love cans.
Dry Canuary
To highlight the increasingly diverse range of premium drinks now available in cans including Low and No Alcohol options, as well as the can's environmental credentials, we joined forces with an established network of social media lifestyle influencers to deliver our latest campaign: Dry Canuary.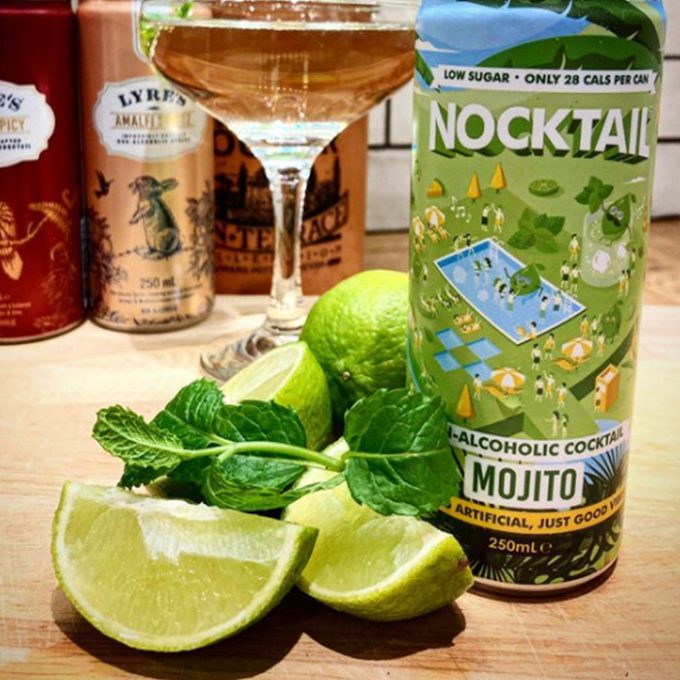 A Dry Canuary gift box packed with a selection of high-quality samples was sent to selected influencers who were encouraged to post their images, videos and the reasons they love cans across three social media platforms.
In the Can
The variety of high quality wines and bar quality cocktails in cans has never been greater.
But what do people really think?
We invited a group of wine experts and influencers to put them to the test…