The history of the can begins in 1795, the development of which was initially for packaging food.
From the original design the two-piece beverage can has developed into a highly efficient, technically advanced, lightweight container for carbonated soft drinks and beer.
Today, circa 9.7 billion drinks cans are shipped in the UK each year, with more than 64 billion filled in total throughout Europe.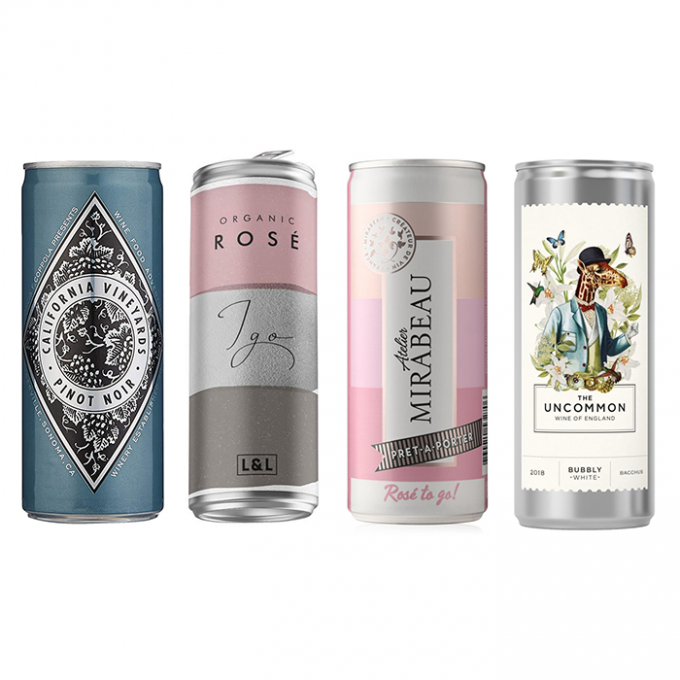 The number one choice for beverages
Whether aluminium or steel, beverage cans are infinitely recyclable, available in a wide range of sizes and ideally suited to a variety of uses.
They are first choice for many brands and popular with consumers because they are so easy to transport, open, store and dispose of.
Premium
With a 360-degree printable surface, innovative design techniques and unbeatable strength and puncture-resistance, it's no wonder premium brands are embracing the beverage can.
Why premium brands have embraced the can
In a busy marketplace, shelf appeal is everything.
Cans help brands stand out with a 360-degree printable surface which offers great brand exposure with label-free packaging that's quick to produce and easily tailored to each brand's requirements. Newer design techniques are pushing creative boundaries further all the time, offering an instant point of differentiation. Such innovations include photorealistic custom designs which brand owners can use to achieve 600dpi photo-like graphics.
What's more, when you choose a can, you have a huge range of shapes and sizes to choose from. These range from 15cl for a quick burst of refreshment right up to 56.8cl (1 pint) most commonly used for beers and ciders. Some brand owners are utilising cans developed using blow forming technologies, which create different can shapes and provide retailers and consumers with an exciting proposition.
From beer cans in the shape of kegs to low calorie drinks in slimmer cans, a steady stream of innovation means there is a can to suit every product.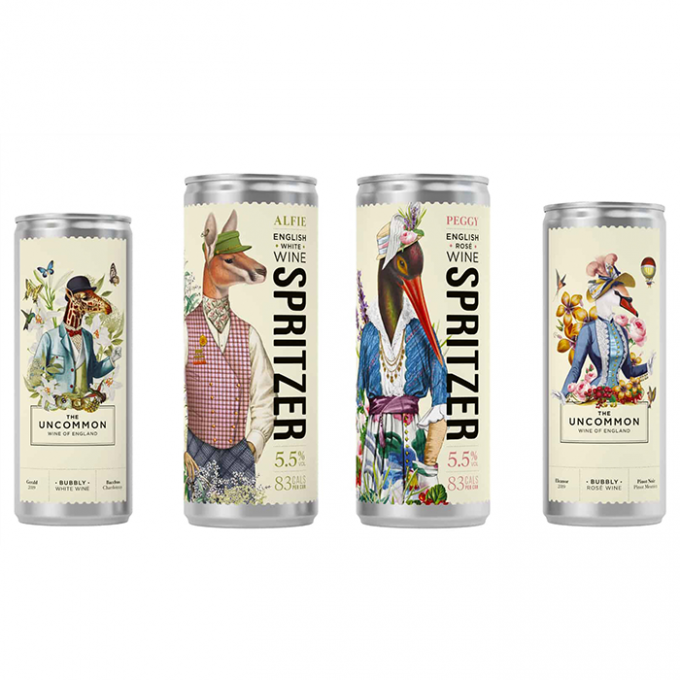 High performance packaging
Being impact-resistant, heat resistant, puncture-resistant and virtually unbreakable, metal is undoubtedly the strongest packaging material available.
The resistance parameters of metal packaging against crushing, perforation and denting are much higher than alternative packaging solutions, and this strength is vital for beverage products. It means cans remain robust under the carbonation process along high-speed filling lines.
Beverage cans also provide a unique 100% barrier against light, water and air, preserving drinks longer than any other packaging for equivalent goods. Light can even affect the flavour of beverages, but the can ensures the product reaches the consumer in the condition the producer intended.
Most importantly, the can is safe. Aseptic packaging has offered opportunities for getting new products and ingredients, such as milk and coffee, into packaging formats, and cans are no exception. The product, cans, ends and additives can all be sterilised on-line without subjecting the ingredients to excessively high temperatures.
Despite the strength of the can, it is also lightweight, meaning twice as much liquid can be transported in cans than in bottles, making it an efficient and environmentally responsible choice.