Can Makers launch Design Accolades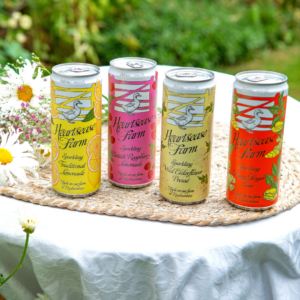 Can Makers, the trade body representing drinks can manufacturers in the UK, has launched its Design Accolades award programme. The first brands' designs to be recognised in the inaugural awards, include Thatchers' Blood Orange cider, Longbottom.co's Bloody Mary, 19 Crimes' seltzer, and the Heartsease Farm Range of premium soft drinks from Radnor Hills. A further five designs are set to receive an Accolade in the coming weeks.
Created to recognise excellence in design across all market segments, individual designs are judged against set criteria which include graphic design, shelf standout, product range coordination, technical innovation and the quality of finish as well as the use of value-added inks.
The designs selected to receive an Accolade, are agreed upon by an independent panel which includes design and print experts from the Can Makers members including Ardagh, Ball and Crown.
Simon Gresty, Can Makers chairman, said: "The can making industry has gone from strength to strength in recent years, and despite the challenges presented by the pandemic, we have seen sustained growth in all market segments and a significant increase in the variety of premium drinks in cans particularly. It reflects a growing recognition of the environmental credentials of the can which can be recycled easily and infinitely.
"At the same time, technical innovation in print and design is enabling brands to differentiate and create shelf standout more effectively than ever before. The Accolades have been created to recognise excellence in this field which is fundamental to the can's success story and is helping brands to reach new audiences, as they either adopt or launch their products exclusively in cans."
Chris Butler, Radnor Hills marketing manager, said: "In the wake of the craft beer movement, the canned beverage market has changed beyond recognition. The variety of drinks available in cans has never been greater from high quality wines to cocktails, spirits and of course a growing range of increasingly sophisticated soft drinks as well as 'low and no' options. It means design is more important than ever to attract new customers and drive growth.
"The Heartsease Farm range was launched in 2018, however in 2020 we decided to rebrand to compete more effectively in the premium soft drinks market and adopted the 330ml canned format, making it easier for consumers to enjoy on the go.
"The new branding delivers excellent shelf standout and it's very satisfying to see the great design work which has clearly resonated with so many consumers, recognised with a Can Makers' Accolade."
Mr Gresty added: "The 19 Crimes design was recognised with an Accolade for its use of a challenging half tone design showcasing high print quality including matching can body and end with black shell and tab. Thatchers Blood Orange Cider was recognised for the successful realisation of another challenging design, showcasing print quality as well as delivering consistent branding across multiple packaging formats.
"I look forward to confirming details of the brands awarded an Accolade in these inaugural awards, very soon."
The Accolades will be awarded on a bi-annual basis, with the judging panel set to meet again in the autumn.