An interview with Dennis Doorakkers, International Ambassador ICWC
Having confirmed its partnership with the third International Canned Wine Competition (ICWC) the Can Makers talks to ICWC International Ambassador, Dennis Doorakkers, to find out more about the competition, the brands that enter and their wines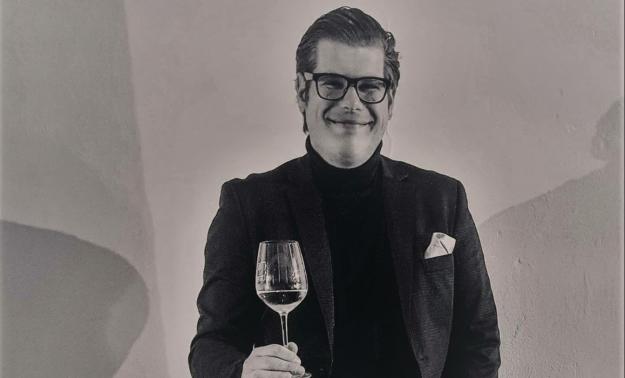 Thanks for talking with us Dennis. Could you tell us a little about yourself and your background in the wine industry?
I import wines into the Netherlands from a large number of countries including France, Italy and Germany and have worked for various international organisations.  I also provide classes in wine and wine tasting and am a judge at several international wine competitions.
I'm a true believer in the viability and potential of canned wines in the marketplace: with my inexhaustible passion for wine, I try to ensure that our competition expands globally and remains truly international in scope.
You are International Ambassador at ICWC next to head judge Robert Williams and your competition director Allan Green. What brought you together and what inspired Allan to create the competition?
Not many words are needed here, the great product called canned wine and our director Allan Green. 
This is the third year for ICWC. How many brands do you expect to enter this year and what are your plans for the future?
We see enormous growth in new brands of many types of canned wines in several countries: I'm anticipating over one hundred different brands will be represented this year.
We are seeing more and more premium brands adopting the can. Do you believe the can will eventually overtake the bottle as brands' preferred packaging choice?
I think bottles will be predominant for a long time but coming generations of wine drinkers will gradually lean towards cans, mostly due to their environmental advantages and convenience.
In the last two years, ICWC has recognized wines from all over the world not just for the quality of the wine itself but for their ingenuity and innovative branding. In your opinion, where is the biggest opportunity for wine in cans today? 
At the competition we also grant package design awards, which reflect the design. Some are smooth, but others use innovative techniques to create an interesting texture or label. A real look & and feel experience.
But the biggest opportunity for wine in a can nowadays is the growing acceptance in the marketplace, especially in the United Stated and the United Kingdom.
And finally: red, white or rosé?
It would be silly to say sparkling now, but I'm really impressed by some red wines in a can. White, rosé and sparkling wines are normally lighter, and they benefit more from minimal oxygen and are therefore reductive. But many red grape varieties benefit from some oxygen which does not occur at all in cans. So, the high-quality red wines packed in a can without negative aging symptoms, are even more impressive – that's a good job.