Brits set to become a nation of canned beverage consumers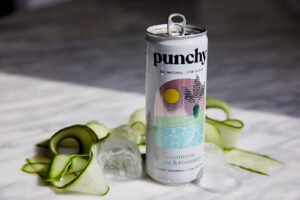 More than a quarter of UK consumers are buying more canned beverages than ever before according to research conducted by the Can Makers, the trade body representing drinks can manufacturers in the UK.
The increase in variety of premium beverages in cans, including high quality wines and bar quality cocktails has also led to more consumers (63%) trying a new drink in a can, in 2022. Meanwhile, four out of 10 consumers say they have bought more alcoholic beverages in cans this year instead of visiting a pub, due to the cost-of-living crisis while the trend for low and no alcohol options has seen more than a quarter of consumers trying a new soft drink in a can.
Simon Gresty, Can Makers chairman, said: "The craft beer movement laid strong foundations for what would follow, showcasing a new way of offering high quality beverages to a discerning consumer and the shift from 'keg to can' during the pandemic highlighted the opportunities cans offered brands across the sector.
"In the last 12 months, we've seen even more premium brands adopting the can and a notable rise in the launch of increasingly sophisticated soft drinks, meeting the demand for great tasting alcohol free options. At the same time, the cost-of-living crisis is inevitably affecting consumers' purchasing behaviour, but people still want to socialise and be able to enjoy a high-quality drink on these occasions."
The Can Makers research revealed that nearly a third of consumers made more use of outdoor spaces in 2022 than in previous years having more picnics (26%) and more BBQs at home (26%). Nearly half (47%) said that soft drinks in cans were perfect for outdoor socialising occasions and a quarter of consumers confirmed that ready-to-drink cocktails in a can were their preferred choice.
Mr Gresty added: "We know the can is ideal for these occasions being convenient, quick to chill and easy to recycle – in fact the UK aluminium beverage can recycling rate hit 82% in 2021. And the variety now available means that cans not only offer great value, but consumers don't have to compromise on choice or quality."