Driving growth
In its recent article examining the challenge faced by hard seltzers in the UK, The Grocer noted that cocktails were 'a bright spot' in the RTD market. After gaining popularity during the pandemic, sales are up 22% to £116m in the year to 3 June.  
Its welcome news at a time when growth in all market segments is challenged by the cost-of-living crisis and squeeze on household budgets as consumers grapple with rising mortgage payments and the continued high cost of energy. Despite this, the off trade has also had to bear the impact of consumers returning to bars, pubs and restaurants. For canned beverages, price will always be a significant factor in purchasing behaviour, and as The Grocer notes, many will find it too expensive to drink cocktails in bars, pointing to a continuation in rising sales. But clearly there is more for brands to consider in the drive for growth in what continues to be a challenging and increasingly competitive market.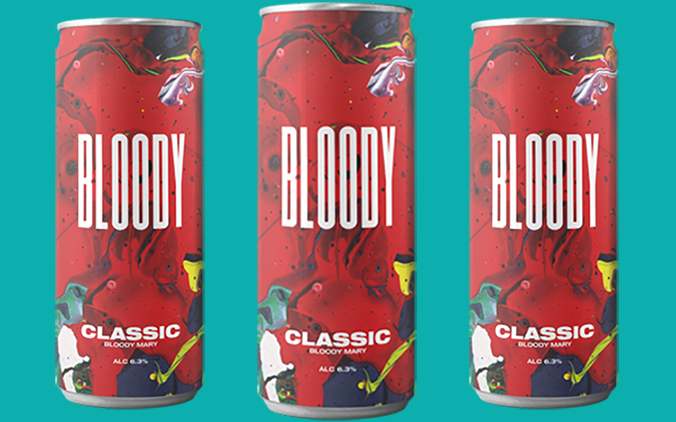 The Grocer pointed too, to the importance of innovation, noting the launch of numerous RTDs in single serve cans. This is of course, one of the key advantages the can offers. The Can Makers own research has highlighted the importance of portion control to consumers – 67% of UK adults said they believed cans made potion control easier – but it also highlights another key reason for consumers preference for cans: reducing waste. 
As consumers become increasingly conscious of both the environmental cost and impact on their own expenditure, of food and drink waste, an increasingly large percentage of people are loathe to buy drinks in larger packaging formats which will inevitably see at least some the contents poured down the sink. In fact, 48% of UK adults surveyed by the Can Makers said they believed cans helped to reduce waste, with many citing examples of left over drinks in larger bottles going flat, or simply losing the crisp, refreshing appeal that cans offer with every occasion. 
Quality is also a key driver in purchasing behaviour: The Grocer notes the power that brands have when it comes to RTDs, with consumers 'more likely to purchase, if a recognisable alcohol or soft drink brand is included'. This is mirrored by our own research which highlighted that more than 40% of UK adults would like to see more cocktails in cans – a figure that rose to 55% of consumers aged 45 to 54.  
And it's not just RTDs. According to our research, more than 40% of consumers would like to see more wine in cans, 44% would like to see more fruit juice in cans, and 33% would like to see more coffee in cans.  
Sustainability underpins all of this. Our research revealed that more than two thirds of UK adults believe cans are more easily recycled than other forms of beverage packaging, and 43% believed cans should be used more, for environmental reasons. 
There is clearly a significant opportunity for brands to meet the demand for sustainable and easily recycled packaging while tapping into the many other advantages cans offer, and to continue driving growth despite the varied challenges we will continue to face in the years ahead.