How sustainable print solutions can reduce the environmental impact of packaging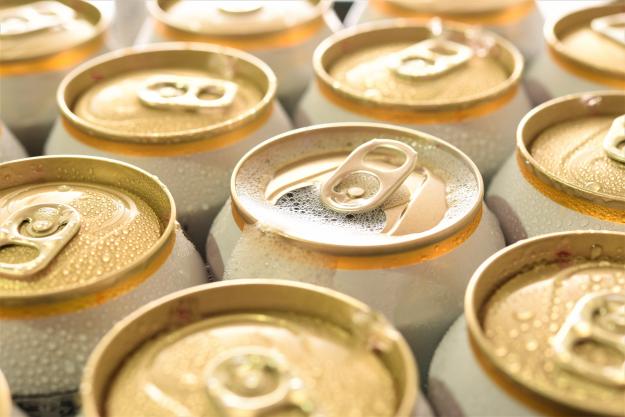 Sun Chemical Corporation, the latest company to join the Can Makers group, is the world's largest producer of printing inks and pigments. Based in Parsippany, New Jersey, USA, we provide solutions that enable marketers to better manage their brand colours, protect product integrity through improvements in packaging, and introduce security features that defend against counterfeiting. We are a world leader in sustainable, eco-efficient business practices..

Brands using aluminium cans already have a head start when it comes to sustainability, but are there ways to make this already eco-friendly packaging even friendlier?
Ink and the Environment
Beverage cans themselves are infinitely recyclable, so it's important that the ink used to print graphics onto them isn't harmful to the environment. For producers, this process is remarkably straightforward: instead of using solvents, use water.
Water-based inks are hardly a recent discovery, with some sources tracing them back as far as Neolithic China. It is modern manufacturers like Sun Chemical, however, who have redesigned these inks with the environment in mind, to ensure any impact is negligible.
Sun Chemical's sustainable approach
At Sun Chemical, we know market dominance doesn't need to hurt the planet. As graphic solutions specialist, we have developed a number of eco-friendly inks and processes to minimise the environmental footprint of printing wherever possible.
Our SunVisto® AquaGreen water-based inks, for example, have been specifically formulated with high levels of naturally derived, bio-renewable elements. These inks, whilst still offering superior print quality, are resistant to abrasion, water and grease, offering a high-quality performance for a low environmental cost.
Whilst this ink is mainly used to print on paper, card and cardboard, our latest solutions for metal packaging have a soybean oil-base, which is certifiably sustainable. Furthermore, Sun Chemical's sustainability policy is based on the World Business Council for Sustainable Development's (WBCSD) own definition of eco-efficiency: "competitively priced goods and services that satisfy human needs, and bring quality of life, while progressively reducing environmental impacts of goods and resource intensity, throughout the entire life cycle, to a level at least in line with the Earth's estimated carrying capacity.
As such, we're working to increase the number of raw materials obtained from bio-renewable sources for the metal packaging market. We've extensively researched and developed a range of inks that deliver maximum quality with the smallest carbon footprint.
Our approach to sustainability guides the way we develop, manufacture and distribute products, and as part of our commitment to creating a more circular economy, we are excited to support the beverage can industry in becoming even more sustainable through innovative printing processes.