International Canned Wine Competition Results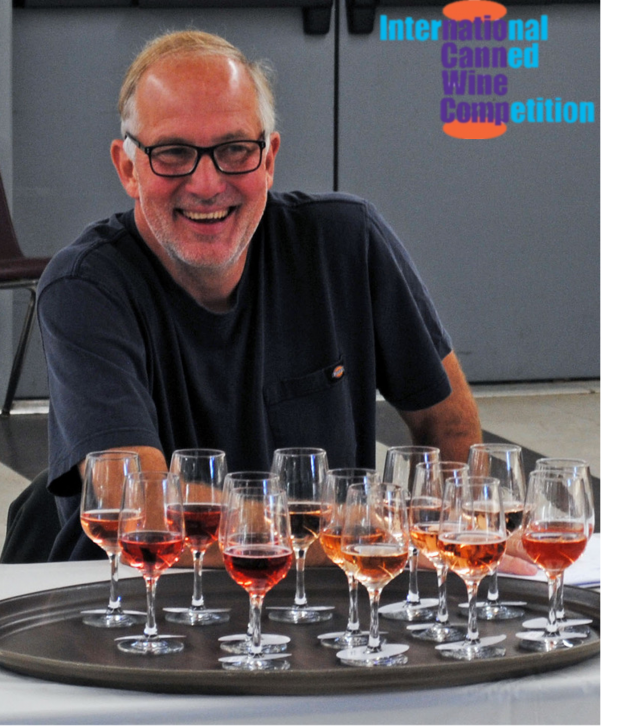 The results of the 2021 International Canned Wine Competition are in. 335 wines were submitted (a considerable increase from the 226 entries in 2020) to compete within five different categories: red wines; white wines; rose wines; carbonated wines; and wine spritzers, coolers & seltzers.
The expert panel of wine writers, makers and distributers, as well as several consumer judges, determined that 85 wine cans should be awarded gold medals in recognition of their quality, with the top four named best in show: Solid Ground Winery Ria Sparkling Rosé, California; Alloy Wine Works 2020 Hans Gruner, California; Joie Farms 2020 Tsunami Rosé, Canada; and Canned Oregon Pinot Noir, Oregon.
When asked for comment, the winners were brimming with praise for the canned wine format. Neil Banyard, of Solid Ground brewery & winery, said: "I've been talking about canning a wine since 2011, but back then I had to import a container of 275ml cans from Europe. It's so easy now. I think the can is a great alternative, it shows people there's really good wine in other packaging than the archaic cork and bottle. Cans give a great single serve, and a way to drink wine in a variety of locations, even at the top of a mountain!".
The Can Makers sponsored event also judged cans based on their visual appeal, with especially aesthetically pleasing cans presented with the package design award. 16 brands received the award for designs across their canned range, whilst four received special recognition: Lucky Rock Wine Co., California; Vinhos Borges S.A., Portugal; Fourth Wave Wines, Australia; and Ironstone Vineyards, California.
One judge, Randy Schock, a winemaker from Handley Cellars, Philo California, said: "Whenever I travel, I like to take in the local flavor. In our modern world plagued with cultural shifts, globalisation, and depersonalisation it has become more difficult to share these experiences. The creativity and ingenuity of the canned wine, spritzers, and cocktails segment brings renewed life and excitement to the party. So much room to create and explore old and new regional culinary and lifestyle expressions makes the idea of traveling and sampling exciting again."
Previous winners of the ICWC include the Precept Wine. from Seattle, which took home five gold medals, whilst Backpack Wine's range of cans won the package design award for its attractive graphics. Since then, seltzers have seen a meteoric rise in popularity, which has not gone unnoticed by the organisers.
Dennis Doorakkers, the competition's International Ambassador, said: "As well as canned wine, hard seltzers are becoming more and more popular. These drinks contain carbonated water, alcohol and are often naturally fruit flavoured. Apart from the low alcohol content (around 5% abv) and the natural fruit flavours, the calorie-content is relatively low, which all fits the lifestyle of the younger generations."
To find out more about ICWC including how to enter the competition, please go to: https://cannedwinecompetition.com/