The continuing rise of the can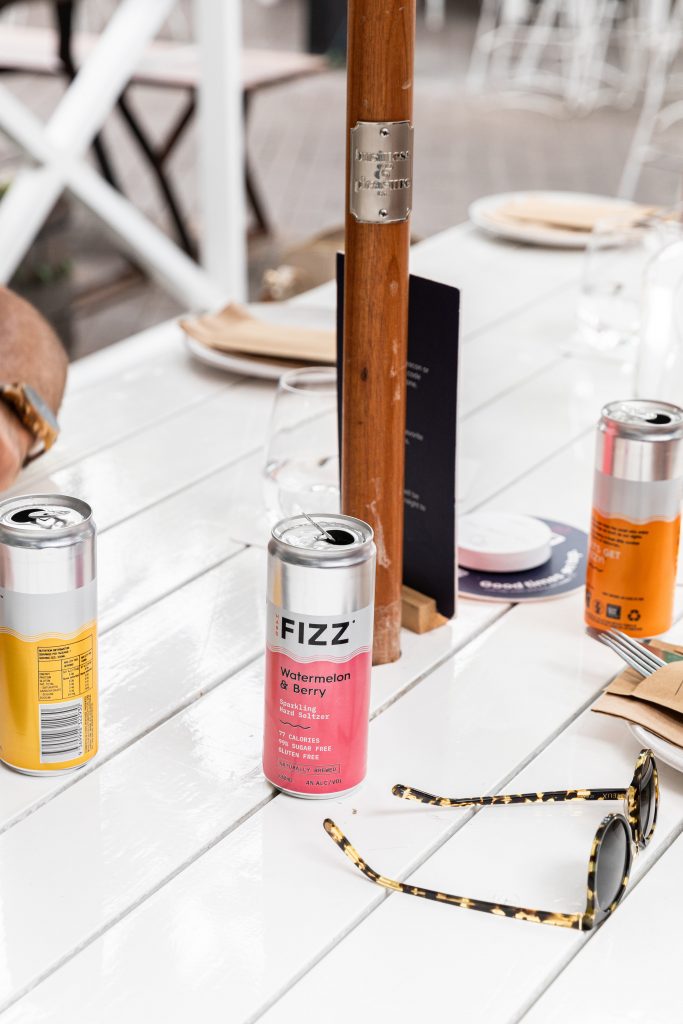 Sales of ready-to-drink (RTD) beverages surged in 2020. In the 52 weeks to September 2020 the category grew its sales value by more than a fifth (21.8%), rising £71.1m to £396.2m (Nielsen).

As the economy re-opens some of this spend will inevitably shift back to the hospitality industry, so what will this mean for the beverage can?

Innovative product launches
The re-opening of hospitality has not prevented wine and spirits brands launching products in cans to capitalise on the format's sustainability and convenience credentials.

One wine merchant in Bristol is set to launch a crowdfunding campaign to produce what it says will be England's first canned orange wine. Nania's Vineyard, which operates from an allotment in the the city, is collaborating with farmers and other small growers to create three new still wines in aluminium cans.

In addition to the orange wine, the business is also hoping to be able to make what it says will be the first canned English pinot noir and an elderflower spritzer.

Meanwhile, Smokehead whisky has released a ready-to-drink single malt Scotch range, described as a first for the whisky industry. The new canned range comes in two flavours and is made using Islay single malt Smokehead.

Iain Weir, Smokehead brand director, told The Spirits Business: "Smokehead refuses to follow the rules of conventional whisky drinking. With summer here and BBQ season in full swing, what better time to launch the first ever pre-mixed single malt Scotch whisky in a can."

What better time indeed?

Summer in a can
Lockdown may be coming to an end but gathering for picnics and hosting barbecues in the garden will not. As 'freedom day' looms, leisure activities open and shoppers begin to commute, convenience food and portable drinks will continue to be in demand.

Far from losing out to a re-opening hospitality industry, the global canned alcoholic beverages market size, which was valued at USD 4.9 billion in 2020, is expected to expand at a compound annual growth rate (CAGR) of 13.3% from 2021 to 2028.

Canned alcoholic beverages have gained popularity among consumers as a convenient and portable format. Moreover, metal cans are less expensive compared to glass bottles and have a considerably higher recycling rate. This sustainability aspect is particularly appealing to eco-conscious consumers.

In the UK, in contrast to the US, it's actually older consumers who fall into this category. A survey of over 4,000 UK adults was conducted for the UK insurer Aviva by Censuswide. The results show those aged 55+ are most aware of their impact on the environment and most willing to take action.

Drinks for a new generation
While the sustainability of the beverage can may not be of as much interest to Gen Z consumers, its contents certainly are.

For a generation whose desire for premium drinks often outpaces its disposable income, canned wines and cocktails have come along at the perfect time. And while it's widely reported that Millennials and Gen Z are drinking less alcohol than the generations before them, it's more accurate to say they're drinking differently.

More mindful of the effects of alcohol, low alcohol seltzers appeal to them. This demographic is more likely to be health and body conscious. Specifically, they place a greater emphasis on counting calories, exercise and physical activity, than other demographics. White Claw, a market leader in the hard seltzer sector, contains only 100 calories, 2g of carbs, is gluten free and is largely carbonated water.

Production to meet demand
For more evidence that demand for canned beverages continues to rise, we need only look at where brewers are investing.

In June, Molson Coors Beverage Co announced it had invested £25m in a new hard seltzer canning line at its brewery in Burton-upon-Trent. It's said the new line will 'support future innovation in the ready to drink category and premium beers'.

Stateside businesses are making similar investments. Wisconsin-based beverage co-packer Octopi is one of many recognising that demand for canned beverages is here to stay. The business ships up to 3.5 million cases of beverage products per year and has noted a change in market demand.

"Cans are growing much faster than glass bottles," founder Isaac Showaki told Packaging World. "They're cheaper, and they're better for the environment, because they're recyclable. I can ship 200,000 cans in a truckload, versus 81,000 bottles in a truckload. It's better for freight, better for cost. And then the truth of the matter is, it's better for the product inside—as long as you have a really good packaging line—because the product is completely enclosed."

So while the re-opening of hospitality signals a welcome return to normality, ongoing innovations in the industry combined with demand for greener packaging formats means that alongside a drink at the bar, consumers will continue to enjoy canned beverages at home.